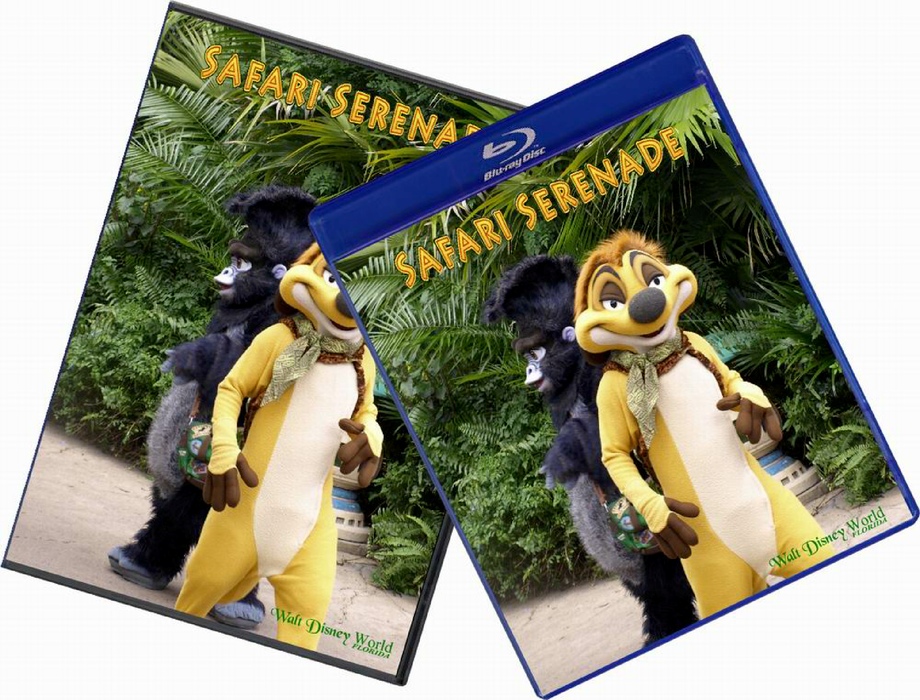 One Hour Two Minutes of pure Walt Disney World Florida Magic on one Region Free DVD.
Marvel at the Animal Kingdom in all it's tropical authenticity and attention to detail. Feel what it's really like to be in Africa and Asia. Walt Disney once called Disneyland the most wondrous place on Earth, and he wasn't wrong!
This DVD takes you to place after place and attraction after attraction and features full rides, shows and attractions that let you experience the following:
(all pictures taken directly from the DVD).........
We enter the park, passing Discovery Island on the way to Harambe Village.
۞ SEE THE WHOLE ATTRACTION ۞
If you've been to Kenya or Tanzania then you'll know how realistic these streets and buildings are. Even the plants, trees and birds give you the impression you're in some East African village. The sound of rhythmic African drums complete the picture.
۞ SEE THE WHOLE ATTRACTION ۞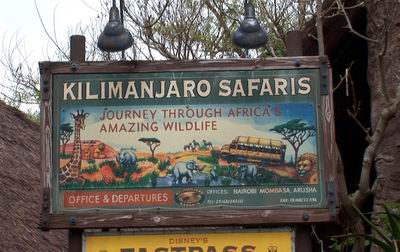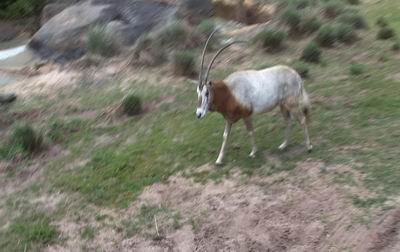 If you have been lucky enough to go on a real safari in Africa then you will appreciate that this is as near to the real thing as possible. A stunning ride through Savanna and Forest, encountering wonderful animals along the way.
۞ SEE THE WHOLE ATTRACTION ۞
Mickey's Jammin' Jungle Parade.
Join Mickey and the gang for a rumble in the jungle. Follow the caravan of crazy vehicles, tall animals and terrific music that gets you dancing in the streets. Every Year different.....
Join us for a bite to eat in the top rated Harambe restaurant. Top quality fare and a whole jungle full of Characters to help you have a fun time. Just when you thought it couldn't get any better, along comes the kids, accompanied by Mickey and the gang for a song and dance ( well, a walk really).
۞ SEE THE WHOLE ATTRACTION ۞
Wind your way through the ruins of an Asian village, encountering some typical Asian animals along the way.
۞ SEE THE WHOLE ATTRACTION ۞
The sights and sounds of Asia recreated in splendid accuracy (at least the essence of what Asia is all about). The tranquil village of Anandapur was inspired by villages in Thailand and Indonesia and is the hub for some thrilling encounters close by.
۞ SEE THE WHOLE ATTRACTION ۞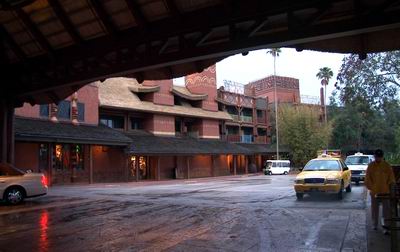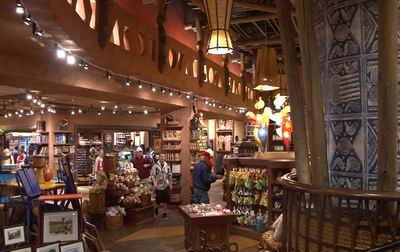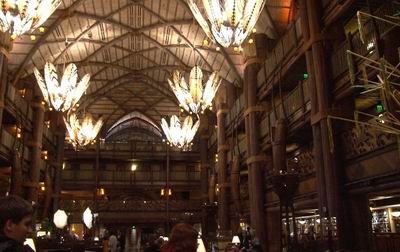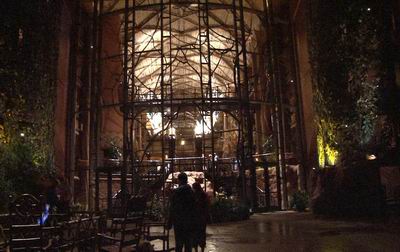 The Animal Kingdom Lodge.
We take a look around the Animal Kingdom Lodge, do a spot of shopping and have a bite to eat in the Bona, Flavours of Africa Restaurant.
۞ SEE THE WHOLE ATTRACTION۞
This is NOT one of those Disney presentations you get free through the door, or a copy of a television programme (like some others offered on eBay). All our DVD's are a faithful representation of the wonder and Joy everyone experiences at this Magical place. You get to experience (or relive) the ACTUAL ride or attraction in it's entirety.
If you haven't been to Walt Disney World Florida then this is the DVD you need to show you what you're missing. Borrow someone's kid and go this year, you are never too old to enjoy the splendour that is The Animal Kingdom.
Filmed in 16:9 Widescreen and in region free format and guaranteed to get you down to the travel agent pronto. Maybe you always wondered what it was like at Walt Disney World Florida's Animal Kingdom, or perhaps you've been there and want a reminder of the great time you had.
A Stereo Soundtrack with faithful sound makes this DVD a 'must have' for all you Disney fans. Although this is a holiday movie it is beautifully edited to give you the true Disney experience.
Want to compare Walt Disney World Florida with other Disney parks? Check it out!
The supplied DVD will be matched to your television system i.e. if you order from Canada you will receive an NTSC version. If you order from Ireland you will receive a PAL version.
This chart shows the television system in your country.
If you would like a different television system supplied (e.g. a gift for someone in another country) then please specify when ordering.
All supplied DVD's will, however, play on ANY COMPUTER with a software DVD player.
+++++++++++++++++++++++++++++++++++++++++++++++++++++++++++++++++++++++++++++++
Available in PAL, NTSC and Hi-Definition Blu-Ray
All New Footage - Filmed using Hi Definition equipment- Adapted for viewing on a standard 16:9 Television
Walt Disney World Orlando Part 17 - Safari Serenade - Region Free DVD. (NEW).