Walt Disney World Florida Part 23 - All Creatures Great and Small DVD or Blu-Ray Region Free (NEW).
All New Footage - Filmed using Hi Definition equipment in 2017 - Adapted for viewing on a standard 16:9 Television.
Available in DVD and Hi-Definition Blu-Ray.
Sixty Nine Minutes of pure Walt Disney World Florida Magic on one Region Free DVD or Blu-Ray.
Marvel at the Animal Kingdom in all it's jaw dropping extravagance and attention to detail. Walt Disney once called Disneyland the most wondrous place on Earth, and he wasn't wrong!
This DVD takes you to place after place and attraction after attraction and features full attractions and shows that let you experience the following:
(all pictures taken directly from the DVD).........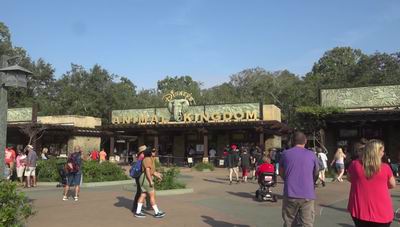 The Park Entrance. Discovery Island.
We enter the park and make our way to Africa, passing Discovery Island.

The Tam Tam Drummers of Harambe.
The Tam Tam Drummers of Harambe keep us on our toes after a fascinating look at some feathered friends.

We wind our way through Asia, meeting some swinging characters on the way.
۞ SEE THE WHOLE ATTRACTION ۞

Finding Nemo the Musical.
Finding Nemo the Musical is a stage show and then some. Spectacular set scenery and terrific songs make this show a not to be missed bucket list item.

Only Disney could put together a water, laser and light show that turns out as outstanding as this show. Spectacular effects abound, synchronised to a great soundtrack. If you think the Animal Kingdom is just animals, then think again. Make this show top of your to do list next time you visit Walt Disney World.

The Contemporary Hotel (the one that the Monorail passes through the middle of) is our final port of call. We take a look at the dining area and the shops before we go down one level to get the lift to the 15th Floor (the only way up there) to the California Grill for Dinner.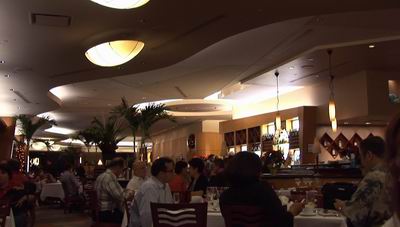 The California Grill is probably the most expensive eatery in Disney World but (if you have the Dining Plan) is well worth a visit.The steaks are to die for. Unfortunately the tip is to die for too. A meal for four was around $250 (this was taken care of with the Dining Plan) but the demanded tip was $50. Still, won't stop me going there again next time we visit Walt Disney World.
۞ SEE MOST OF THE ATTRACTION ۞

This is NOT one of those Disney presentations you get free through the door, or a copy of a television programme (like some others offered on eBay). All our DVD's are a faithful representation of the wonder and Joy everyone experiences at this Magical place. You get to experience (or relive) the ACTUAL ride or attraction in it's entirety.
If you haven't been to Walt Disney World Florida then this is the DVD you need to show you what you're missing. Borrow someone's kid and go this year, you are never too old to enjoy the splendour that is The Animal Kingdom.
Filmed in 16:9 Widescreen and in region free format and guaranteed to get you down to the travel agent pronto. Maybe you always wondered what it was like at Walt Disney World Florida's Animal Kingdom, or perhaps you've been there and want a reminder of the great time you had.
A Stereo Soundtrack with faithful sound makes this DVD a 'must have' for all you Disney fans. Although this is a holiday movie it is beautifully edited to give you the true Disney experience.
Want to compare Walt Disney World Florida with other Disney parks? Check it out!
The supplied DVD will be matched to your television system i.e. if you order from Canada you will receive an NTSC version. If you order from Ireland you will receive a PAL version.
This chart shows the television system in your country.
If you would like a different television system supplied (e.g. a gift for someone in another country) then please specify when ordering.
All supplied DVD's will, however, play on ANY COMPUTER with a software DVD player.
+++++++++++++++++++++++++++++++++++++++++++++++++++++++++++++++++++++++++++++++