Walt Disney World Florida Part 25 - Expedition Epcot - DVD or Blu-Ray (NEW).
All New Footage - Filmed using Hi Definition equipment- Adapted for viewing on a standard 16:9 Television
Available in DVD and Hi-Definition Blu-Ray.
Fifty Seven Minutes of pure Walt Disney World Florida Magic on one Region Free DVD or Blu-Ray.
Unlike any other Disney Park, and perhaps not for everyone, the World Showcase has representations of eleven countries from around the globe, each meticulous in it's attention to detail. Walt Disney once called Disneyland the most wondrous place on Earth, and he wasn't wrong!
This DVD takes you to place after place and let you experience the following:
(all pictures taken directly from the DVD).........
We start with a look around Epcot, with all that it has to offer.
۞ SEE VIEWS OF THE ATTRACTION ۞
The China pavilion is probably the most colourful of all the World Showcase pavilions with authentic Chinese architecture, albeit on a diminutive scale.
The House of Whispering Willows.
We Take a look at the Disneyland Shanghai Resort with some amazing attractions on show. Explore a gallery featuring exclusive artwork from the newest Disney theme park. If only we had the money to go.... maybe next year?
The Jeweled Dragon Acrobats.
The Jeweled Dragon Acrobatic Troupe from China perform for our delight.
۞ SEE THE WHOLE ATTRACTION ۞
Norway's Stave Church Gallery.
Inside the Stave church is a miniature museum of life in Norway.
Replacing the Maelstrom ride is the brighter and more endearing Frozen Ever After offering. Climb aboard your Viking longboat as we travel to Elsa's Ice Palace and beyond.
۞ SEE THE WHOLE ATTRACTION ۞
Every year the Epcot International Flower and Garden Festival bursts into life. Dozens of world-renowned, Disney-themed topiaries are on show for all to enjoy.
۞ SEE THE WHOLE ATTRACTION ۞
Still wondering how on Earth they do this amazing live interaction with a cartoon. Some new characters added since the last time we enjoyed this wonderful show.
۞ SEE THE WHOLE ATTRACTION ۞
Children's fascination with water is catered for in this wonderland of wet.
۞ SEE THE WHOLE ATTRACTION ۞
A bit of artistic license here as we join a visiting school band.
۞ SEE THE WHOLE ATTRACTION ۞
Meet Mary Poppins and Alice as we peruse the streets of the United Kingdom pavilion.
The only problem with the U.K pavilion is that awfully tempting Yorkshire Fish & Chip shop that we seem incapable of passing without indulging. Not good for the waistline but we ARE on holiday.
Clap your hands, stamp your feet to Quickstep, a UK quartet performing 5 days a week at the United Kingdom pavilion. Authentic Scottish, English and Irish songs accompanied with flute, Banjo and Irish frame drum they will get you in the mood for a jig. A repetitive eight bar ditty is not my scene but hey! I'm just a Frank Sinatra Fan, what do I know?
۞ SEE THE WHOLE ATTRACTION ۞
Mariachi Cobre and Mexico Folk Art Gallery.
The Mariachi band performs the traditional folk music of Jalisco, Mexico, serenading us as we travel through the Mexico Pavilion.
Gran Fiesta Tour Starring the Three Caballeros.
All aboard for a cruise down the Rio Grande, Audio-Animatronics dolls dance and frolic at the Festival of the Children while skeleton mariachis serenade you from above. Float along to live-action footage of the people and places of Mexico superimposed with animation inspired by the 1944 Disney film The Three Caballeros. And join Panchito, the Mexican charro rooster, and José Carioca, the Brazilian parrot as they search Donald throughout this fun-filled ride for all ages.
۞ SEE THE WHOLE ATTRACTION ۞
As night falls we take a last look at Epcot, just as spectacular in the dark as it is in daylight.
We end with the Musical Fountain which looks even better lit up against the night sky.
۞ SEE THE WHOLE ATTRACTION ۞
This is NOT one of those Disney presentations you get free through the door, or a copy of a television programme (like some others offered on eBay). All our DVD's are a faithful representation of the wonder and Joy everyone experiences at this Magical place. You get to experience (or relive) the ACTUAL ride or attraction in it's entirety.
If you haven't been to Walt Disney World Florida then this is the DVD you need to show you what you're missing. Borrow someone's kid and go this year, you are never too old to enjoy the splendour that is Epcot.
Filmed in 16:9 Widescreen and in region free format and guaranteed to get you down to the travel agent pronto. Maybe you always wondered what it was like at Walt Disney World Florida's Magic Kingdom, or perhaps you've been there and want a reminder of the great time you had.
A Stereo Soundtrack with faithful sound makes this DVD a 'must have' for all you Disney fans. Although this is a holiday movie it is beautifully edited to give you the true Disney experience.
Want to compare Walt Disney World Florida with other Disney parks? Check it out!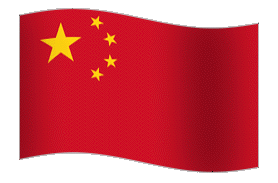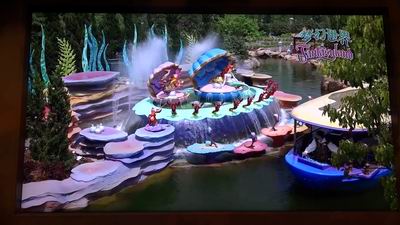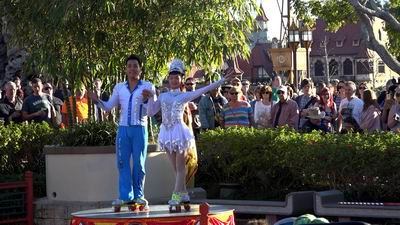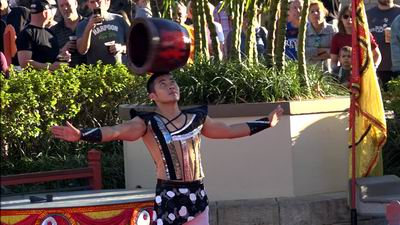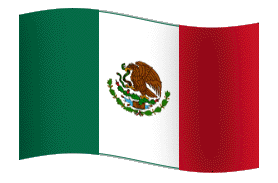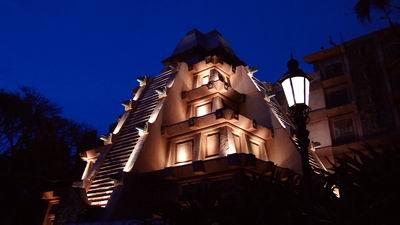 The supplied DVD will be matched to your television system i.e. if you order from Canada you will receive an NTSC version. If you order from Ireland you will receive a PAL version.
This chart shows the television system in your country.
If you would like a different television system supplied (e.g. a gift for someone in another country) then please specify when ordering.
All supplied DVD's will, however, play on ANY COMPUTER with a software DVD player.
+++++++++++++++++++++++++++++++++++++++++++++++++++++++++++++++++++++++++++++++