Walt Disney World Florida Part 26 - Here, There & Everywhere DVD or Blu-Ray (NEW).
All New Footage - Filmed using Hi Definition equipment in 2017 - Adapted for viewing on a standard 16:9 Television.
Available in DVD and Hi-Definition Blu-Ray.
Sixty Minutes of pure Walt Disney World Florida Magic on one Region Free DVD or Blu-Ray.
Marvel at the Magic Kingdom in all it's jaw dropping extravagance and attention to detail. Walt Disney once called Disneyland the most wondrous place on Earth, and he wasn't wrong!
This DVD takes you to place after place and attraction after attraction and features full attractions and shows that let you experience the following:
(all pictures taken directly from the DVD).........
We Start at the wonderful Grand Floridian Hotel where we enjoy lunch at the Grand Floridian Cafe. As you would expect from this hotel you could hardly call this table service restaurant a cafe. Highly recommended
The Muppets Present Great Moments in American History.
Liberty Square is our next port of call (pun intended) where, after a quick look around we sit back (stand up really) and enjoy the mayhem that is the Muppets great moments in American history rendition. Not as anti English as you might expect......
It's always Christmas somewhere in Disney World and here in Liberty Square is no exception. Baubles, Bangles and Beads abound. Need something for the Christmas tree to remind you of Disney World then this is the place you need to be.
۞ SEE THE WHOLE ATTRACTION ۞
The Liberty Square Riverboat.
All aboard for a trip around Frontierland and Liberty Square. A gentle trip on a paddle steamer where you sit back and relax for a change, watch the world go by and rest those weary legs. Sounds boring but believe me it's anything but.
The Seven Dwarfs Mine Train.
Rocking and rolling, ducking and diving and ups and downs makes this mini roller well worth the wait. Get yourself a fastpass to guarantee your place. You won't regret it.
On our trip to our next attraction we bump into Pooh.
۞ SEE MOST OF THE ATTRACTION ۞
The Circus is in town, well, a Disney version, with a big top and some great sights. We even bump into the Main Street Philharmonic band.
۞ SEE MOST OF THE ATTRACTION ۞
Dumbo the Flying Elephant.
Now there are TWO Dumbo the Flying Elephant rides. One runs clockwise and the other anti-clockwise. We get to ride on both.
۞ SEE BOTH OF THE RIDES ۞
Still the shortest ride in Walt Disney World with the longest queue. A Fastpass is a must.
Adventureland is just that. Adventures around every corner, from the Jungle Cruise and the Swiss Family Tree house to the Agrabah Bazzar and Pirates of the Caribbean there's something for everyone. We bump into Ariel and her fella on the way.
۞ SEE ALL OF THE ATTRACTION ۞
Captain Jack Sparrow's Pirate Tutorial.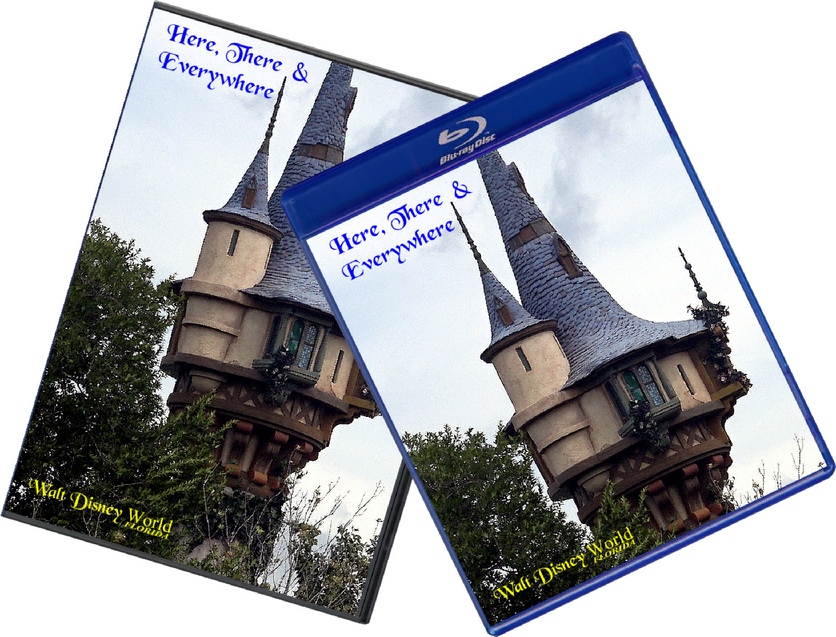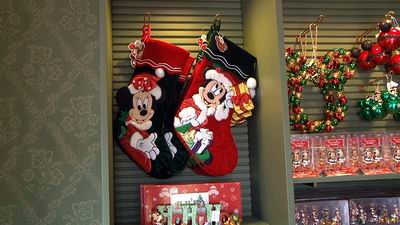 O.K. you scurvy lot, pay attention if ye wants to be a real pirate. Jack Sparrow imself be here to give thee an insight into a pirates life. Meant for kids but I loved it.
Splash Mountain is It's a Small World on Steroids. You may get wet the sign says, yeah... right. Should have taken the Chicken's exit when I had the chance.
We end our day at Disney Springs. Disney Springs takes on a whole new persona after dark as we stop for fish and chips at Cooks of Dublin.
One of those themes restaurants where you leave with a headache. Just a noisy as the Rainforest Cafe but much better lit.
The Exposition Park Band.
We Pass this orchestral offering en route.
A giant Arcade where you can play all sorts of games. First time we went we didn't realise that our park tickets could get us in for free and ended up paying over £100 for entry. Lessons learned eh!
۞ SEE MOST OF THE ATTRACTION ۞
This is NOT one of those Disney presentations you get free through the door, or a copy of a television programme (like some others offered on eBay). All our DVD's are a faithful representation of the wonder and Joy everyone experiences at this Magical place. You get to experience (or relive) the ACTUAL ride or attraction in it's entirety.
If you haven't been to Walt Disney World Florida then this is the DVD you need to show you what you're missing. Borrow someone's kid and go this year, you are never too old to enjoy the splendour that is The Magic Kingdom.
Filmed in 16:9 Widescreen and in region free format and guaranteed to get you down to the travel agent pronto. Maybe you always wondered what it was like at Walt Disney World Florida's Magic Kingdom, or perhaps you've been there and want a reminder of the great time you had.
A Stereo Soundtrack with faithful sound makes this DVD a 'must have' for all you Disney fans. Although this is a holiday movie it is beautifully edited to give you the true Disney experience.
Want to compare Walt Disney World Florida with other Disney parks? Check it out!
The supplied DVD will be matched to your television system i.e. if you order from Canada you will receive an NTSC version. If you order from Ireland you will receive a PAL version.
This chart shows the television system in your country.
If you would like a different television system supplied (e.g. a gift for someone in another country) then please specify when ordering.
All supplied DVD's will, however, play on ANY COMPUTER with a software DVD player.
+++++++++++++++++++++++++++++++++++++++++++++++++++++++++++++++++++++++++++++++