Forty Eight Minutes of pure Walt Disney World Florida Magic on one Region Free DVD or Blu-Ray.
Unlike any other Disney Park, and perhaps not for everyone, the World Showcase has representations of eleven countries from around the globe, each meticulous in it's attention to detail. Walt Disney once called Disneyland the most wondrous place on Earth, and he wasn't wrong!
This DVD takes you to place after place and let you experience the following:
(all pictures taken directly from the DVD).........
We start with the party atmosphere along the Boardwalk, with shops, restaurants and various places of entertainment. The Boardwalk is also a great entry point for EPCOT through the International Gateway situated between the UK and France Pavilions. This back door entry to Epcot is always a lot less busy than the car park entrance.
On Route we also catch a glimpse of the Hollywood Studios attraction 'STAR WARS: A GALACTIC SPECTACULAR' Fireworks show in the distance.
۞ SEE VIEWS OF THE ATTRACTION ۞
The UK pavilion is hosting the British Revolution who take us back to the 60's with songs from the Beatles, The Dave Clark Five and The Troggs.
۞ SEE PART OF THE PERFORMANCE ۞
Dive beneath the waves for a spectacular view of the Undersea World. Reach out and touch (well almost) exotic sea creatures which seem only inches away.
Watch dolphins show how clever they really are and see one of the strangest sea creature on earth trapped in a tube?
۞ SEE THE WHOLE ATTRACTION ۞
Mission Space is a gaming complex, shopping area and the place to find the Mission to Mars Space Simulator.
The Mission to Mars simulator has two intensities available, Mild or Wild. We took the Mild ride in case we couldn't hold the camera steady in the Wild version (Honestly).
۞ SEE THE WHOLE ATTRACTION ۞
Around the World at Night.
We take a night trip around the World Showcase, taking in France, Morocco, Japan, USA and Germany.
۞ SEE THE WHOLE ATTRACTION ۞
Illuminations: Reflections of Earth.
Illuminations: Reflections of Earth is the nightly fireworks attraction situated in the centre of World Showcase is visible from every pavilion.
۞ SEE THE WHOLE ATTRACTION ۞
After the fireworks we head back to the Boardwalk.
۞ SEE THE WHOLE ATTRACTION ۞
This is NOT one of those Disney presentations you get free through the door, or a copy of a television programme (like some others offered on eBay). All our DVD's are a faithful representation of the wonder and Joy everyone experiences at this Magical place. You get to experience (or relive) the ACTUAL ride or attraction in it's entirety.
Walt Disney World Florida Part 28 - Epcot After Dark - DVD or Blu-Ray (NEW).
All New Footage - Filmed using Hi Definition equipment- Adapted for viewing on a standard 16:9 Television
Available in DVD and Hi-Definition Blu-Ray.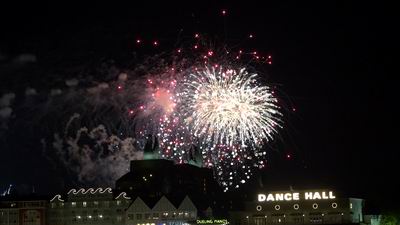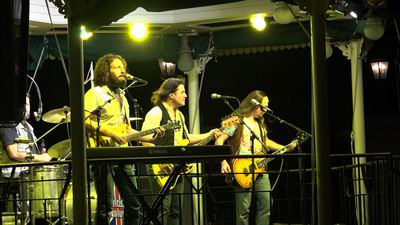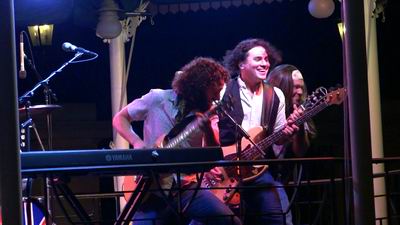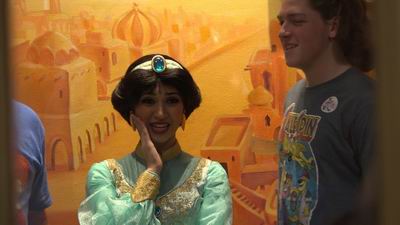 If you haven't been to Walt Disney World Florida then this is the DVD you need to show you what you're missing. Borrow someone's kid and go this year, you are never too old to enjoy the splendour that is Epcot.
Filmed in 16:9 Widescreen and in region free format and guaranteed to get you down to the travel agent pronto. Maybe you always wondered what it was like at Walt Disney World Florida's Magic Kingdom, or perhaps you've been there and want a reminder of the great time you had.
A Stereo Soundtrack with faithful sound makes this DVD a 'must have' for all you Disney fans. Although this is a holiday movie it is beautifully edited to give you the true Disney experience.
Want to compare Walt Disney World Florida with other Disney parks? Check it out!
The supplied DVD will be matched to your television system i.e. if you order from Canada you will receive an NTSC version. If you order from Ireland you will receive a PAL version.
This chart shows the television system in your country.
If you would like a different television system supplied (e.g. a gift for someone in another country) then please specify when ordering.
All supplied DVD's will, however, play on ANY COMPUTER with a software DVD player.
+++++++++++++++++++++++++++++++++++++++++++++++++++++++++++++++++++++++++++++++