Eurodisney - Disneyland Paris Part 14 - Fairy Tales Can Come True - Region Free DVD/Blu-Ray. NEW
All New Footage - Filmed using Hi Definition equipment- Adapted for viewing on a standard 16:9 Television
Available in DVD and Hi-Definition Blu-Ray.
Fifty Four Minutes of pure Disney Magic on one Region Free DVD. Feel the Magic, Marvel at the attention to detail and wonder at the warmth of it all. Walt Disney once called Disneyland the most wondrous place on Earth, and he wasn't wrong!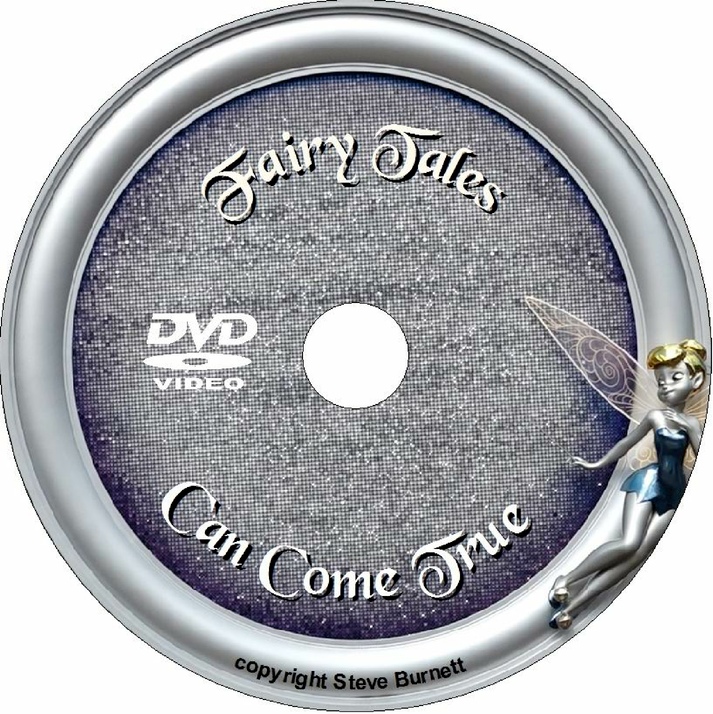 This DVD takes you to place after place and attraction after attraction and features full attractions that let you experience the following:
(all pictures taken directly from the DVD).........
An easily missed attraction The Enchanted Passage of Aladdin is a walk through look at Disney's Aladdin featuring miniature scenes taken directly from the Movie.
۞ SEE THE WHOLE ATTRACTION ۞
Le Passage Enchante d'Aladdin.
Adventureland is full of hidden treasures from a bygone age. Set in a lush undergrowth with Fish filled rivers and rickety old wooden bridges.
۞ SEE THE WHOLE ATTRACTION ۞
The Robinson Hut is a reconstruction of the Robinson Tree House from the Disney Movie Swiss Family Robinson, complete with water wheel powered cooling system.
۞ SEE THE WHOLE ATTRACTION ۞
Ah, Adventure Island, the place of dreams for little kids and Dads.
Hidden caves, Galleon Ships, Scull island and even a visit from someone with a hook hand.
۞ SEE THE WHOLE ATTRACTION ۞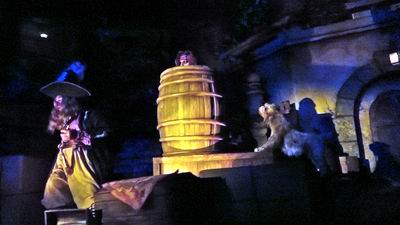 Pirates of the Caribbean.
The old Favourite, with a few new faces. Refurbished to include Jack Sparrow and few of his Mates.
Captain Jack's Restaurant des Pirates.
What better place to enjoy a meal than in the dark and musty Captain Jack Sparrow's Pirate Restaurant, skirting the Pirates of the Caribbean ride. We get a glimpse of the man himself.
۞ SEE THE FULL RESTAURANT ۞
Seems to be a lot faster these days but refurbished to bring out all of the flight over London detail. Still a firm favourite even if the queue is longer than the ride.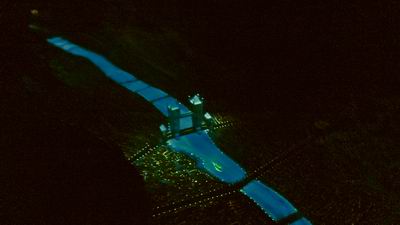 Casey Jr. le Petit Train du Cirque.
Casey Junior, the little circus train is another fast moving and joyous ride, especially for the little ones. Wind your way around the Boat ride and don't forget to wave.
Le Pays des Contes de Fees.
The Land of Tales is a boat ride around a miniature look at various movie scenes.
Climb aboard for a trip around the Magic Kingdom, stopping at Tomorrowland, Main Street USA, Frontierland and Fantasyland.
Les Mysteres du Nautilus.
A walk through look at the film 20,000 leagues under the sea.
۞ SEE THE FULL ATTRACTION ۞
Buzz Lightyear's Laser Blast.
Blast your way around the planets in an effort to stop the evil Emperor Zurg getting his hands on all the Batteries.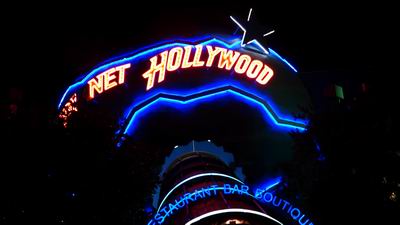 A quick look at Disney Village in the dark including the world of Disney store.
۞ SEE THE FULL ATTRACTION ۞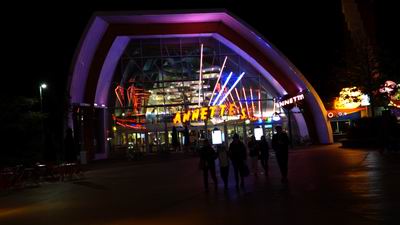 OK, we're eating again. This time at Annette's Diner, an American style eatery. We ordered an Anniversary cake but ended up getting a birthday cake. Maybe they didn't have an anniversary tune to play. At least the cake tasted great.
۞ SEE THE FULL RESTAURANT ۞
This is NOT one of those Disney presentations you get free through the door, or a copy of a television programme (like some others offered on eBay). All our DVD's are a faithful representation of the wonder and Joy everyone experiences at this Magical place. You get to experience (or relive) the ACTUAL ride or attraction in it's entirety.
If you haven't been to Disneyland Paris then this is the DVD you need to show you what you're missing. Borrow someone's kid and go this year, you are never too old to enjoy the splendour that is Disneyland Paris.
Filmed in 16:9 Widescreen and in region free format and guaranteed to get you down to the travel agent pronto. Maybe you always wondered what it was like, or perhaps you've been there and want a reminder of the great time you had.
A Stereo Soundtrack with faithful sound makes this DVD a 'must have' for all you Disney fans. Although this is a holiday movie it is beautifully edited to give you the true Disney experience.
Want to compare Eurodisney with other Disney parks? Check it out!
The supplied DVD will be matched to your television system i.e. if you order from Canada you will receive an NTSC version. If you order from Ireland you will receive a PAL version.
This chart shows the television system in your country.
If you would like a different television system supplied (e.g. a gift for someone in another country) then please specify when ordering.
All supplied DVD's will, however, play on ANY COMPUTER with a software DVD player.
+++++++++++++++++++++++++++++++++++++++++++++++++++++++++++++++++++++++++++++++