Eurodisney - Disneyland Paris Part 15 - Walt Disney Studios - Region Free DVD/Blu-Ray. NEW
All New Footage - Filmed using Hi Definition equipment- Adapted for viewing on a standard 16:9 Television
Available in DVD and Hi-Definition Blu-Ray.
Forty Five Minutes of pure Disney Magic on one Region Free DVD. Feel the Magic, Marvel at the attention to detail and wonder at the warmth of it all. Walt Disney once called Disneyland the most wondrous place on Earth, and he wasn't wrong!
This DVD takes you to place after place and attraction after attraction and features full attractions that let you experience the following:
(all pictures taken directly from the DVD).........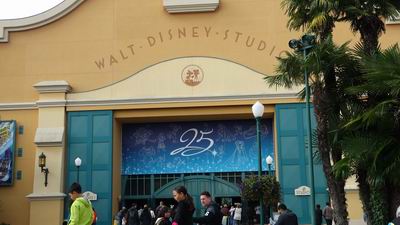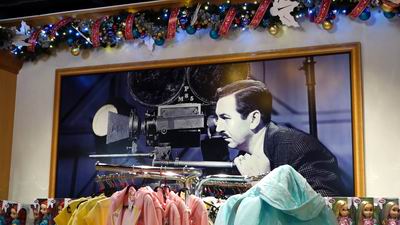 Into the park and through the shopping and eating complex.
۞ SEE THE WHOLE ATTRACTION ۞
We Take a look around Place des Stars, which is the central hub and a step into Hollywood.
۞ SEE THE WHOLE ATTRACTION ۞
Studio Tram Tour: Behind the Magic.
The Studio Tours: Behind the Magic tram ride is a look at various effects and how they are created in Movies. Nothing is ever as it seems in the movies but Catastrophe canyon is still pretty scary.
۞ SEE THE WHOLE ATTRACTION ۞
Ratatouille: L'Adventure Totalment Toquee de Remy.
The Newest Ride in the Walt Disney Studios and a not to be missed 3D adventure, shrunk down to the size of a rat. How the trams move about is a complete mystery and very clever. Not the best pictures since the 3D effects are created with red/blue glasses but at least you get an idea of the technology that goes into this ride.
۞ SEE THE WHOLE ATTRACTION ۞
Since we were just next door, and already shrunk down to the size of a rat what better chance to enjoy a meal at the Bistrot Chez Remy. Yummy!
۞ SEE THE FULL ATTRACTION۞
Toy Story Playland - Slinky Dog's Zigzag Spin.
Whats this? Are we still shrunk down to the size of a rat? Everything is BIG. We climb aboard Slinky for a spin around the block.
۞ SEE THE FULL ATTRACTION ۞
Star Wars: A Galaxy Far, Far Away.
Star Wars: A Galaxy Far, Far Away is look at the various Star War Movies with interaction from some of the heroes and villains in person..
۞ SEE THE SHOW HIGHLIGHTS ۞
Park Exit - The Steak House.
After a quick look at the park on the way out, Disney Village beckons and we are on our way to a meal at the Steakhouse.
۞ SEE THE FULL RESTAURANT ۞
This is NOT one of those Disney presentations you get free through the door, or a copy of a television programme (like some others offered on eBay). All our DVD's are a faithful representation of the wonder and Joy everyone experiences at this Magical place. You get to experience (or relive) the ACTUAL ride or attraction in it's entirety.
If you haven't been to Disneyland Paris then this is the DVD you need to show you what you're missing. Borrow someone's kid and go this year, you are never too old to enjoy the splendour that is Disneyland Paris.
Filmed in 16:9 Widescreen and in region free format and guaranteed to get you down to the travel agent pronto. Maybe you always wondered what it was like, or perhaps you've been there and want a reminder of the great time you had.
A Stereo Soundtrack with faithful sound makes this DVD a 'must have' for all you Disney fans. Although this is a holiday movie it is beautifully edited to give you the true Disney experience.
Want to compare Eurodisney with other Disney parks? Check it out!
The supplied DVD will be matched to your television system i.e. if you order from Canada you will receive an NTSC version. If you order from Ireland you will receive a PAL version.
This chart shows the television system in your country.
If you would like a different television system supplied (e.g. a gift for someone in another country) then please specify when ordering.
All supplied DVD's will, however, play on ANY COMPUTER with a software DVD player.
+++++++++++++++++++++++++++++++++++++++++++++++++++++++++++++++++++++++++++++++