SeaWorld Florida Part 2 - Ocean's Eleven DVD/Blu-Ray NEW.
All New Footage - Filmed using Hi Definition equipment - Adapted for viewing on a standard 16:9 Television
Available in PAL, NTSC and Hi-Definition Blu-Ray.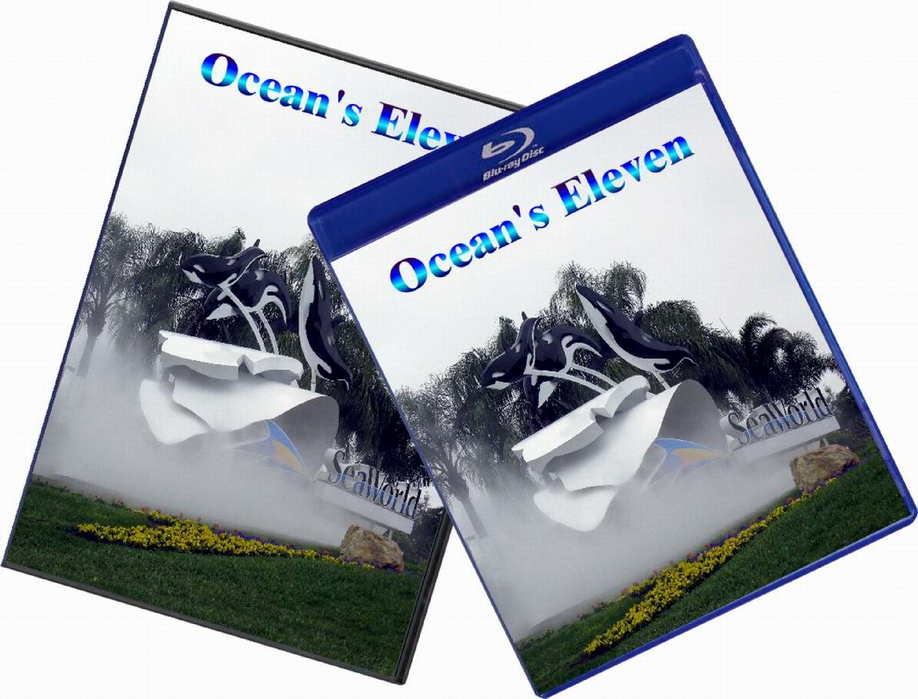 Seventy Nine Minutes of pure SeaWorld Florida Magic on one Region Free DVD.
Who said SeaWorld was just water and fish? It's a whole entertainment complex with surprises around every corner.
SeaWorld Part 2 takes you to place after place and attraction after attraction and features full attractions and shows that let you experience the following:
(all pictures taken directly from the DVD).........

Join us for a whistle stop tour of the streets of Seaworld, from the park entrance to the Bay.
۞ SEE THE WHOLE ATTRACTION ۞

Situated at the Whale and Dolphin Theatre Blue Horizons is where you venture beyond the horizon, where dolphins, birds and spirited performers meet. A terrific display with some incredible acrobatics from dolphins and performers alike. Can a dolphin really jump that high?
Action packed from start to finish. Whatever you do when you visit SeaWorld, don't miss this show.

Lots of feathers on show but not much flying. Of course, this being SeaWorld they are mainly water birds (with the odd exception). Always fun to watch with each bird having it's own character.
۞ SEE THE FULL ATTRACTION ۞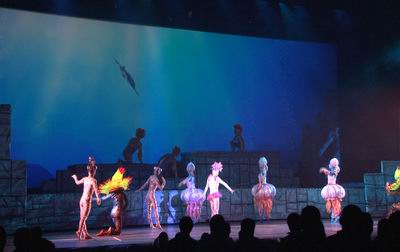 A'lure....The call of the Ocean.
A wondrous undersea journey brought to life through acrobatic artistry and dance. If you're into stage shows and pure fantasy then this is the show for you. Dancing, Ballet, Acrobats, strange sea creatures and dancing jelly fish - brilliant!

Oyster's Secret Pearl Diving.
Want a real (albeit cultured) Pearl. This is the place to get your hands on one, and fresh from the bottom of the Ocean (OK, a pool).
۞ SEE THE WHOLE ATTRACTION ۞

A quick look at the waterfront with it's immaculate attention to detail and realistic atmosphere.
۞ SEE THE WHOLE ATTRACTION ۞

The most famous inmate at SeaWorld is, of course, SHAMU. Here we bring you the complete pre-accident show filmed in 2009. The 2011 show will be featured on SeaWorld Part 3.
This show features the interaction with the Killer Whales (swimming and diving with them) that is sadly no longer part of this great spectacle following the death of SeaWorld Trainer Dawn Brancheau in 2010 caused by one of the Whales. So, this may be your last chance to see the show as it was really intended.

This is NOT one of those DVD presentations you get free through the door. All our DVD's are a faithful representation of the wonder and Joy everyone experiences at this Magical place. You get to experience (or relive) the ACTUAL ride or attraction in it's entirety.
If you haven't been to SeaWorld in Florida then this is the DVD you need to show you what you're missing.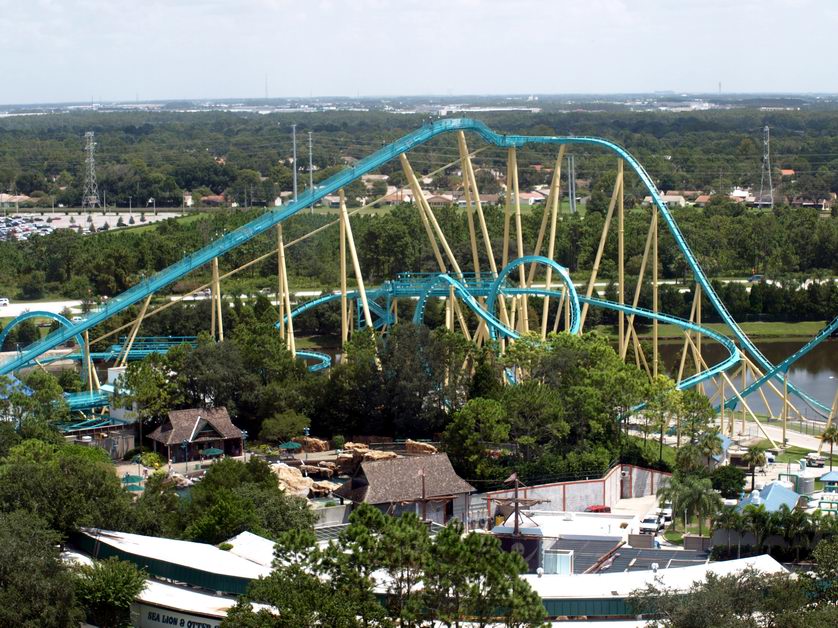 Filmed in 16:9 Widescreen and in region free format and guaranteed to get you down to the travel agent pronto. Maybe you always wondered what it was like at SeaWorld Florida or perhaps you've been there and want a reminder of the great time you had.
A Stereo Soundtrack with faithful sound makes this DVD a 'must have' for all you SeaWorld fans. Although this is a holiday movie it is beautifully edited to give you the true SeaWorld experience.
The supplied DVD will be matched to your television system i.e. if you order from Canada you will receive an NTSC version. If you order from Ireland you will receive a PAL version.
This chart shows the television system in your country.
If you would like a different television system supplied (e.g. a gift for someone in another country) then please specify when ordering.
All supplied DVD's will, however, play on ANY COMPUTER with a software DVD player.
+++++++++++++++++++++++++++++++++++++++++++++++++++++++++++++++++++++++++++++++