SeaWorld Florida Part 3 - On Pleasant Shores DVD/Blu-Ray NEW.
All New Footage - Filmed using Hi Definition equipment - Adapted for viewing on a standard 16:9 Television
Available in PAL, NTSC and Hi-Definition Blu-Ray
One Hour Twenty One Minutes of pure SeaWorld Florida Magic on one Region Free DVD.
Who said SeaWorld was just water and fish? It's a whole entertainment complex with surprises around every corner.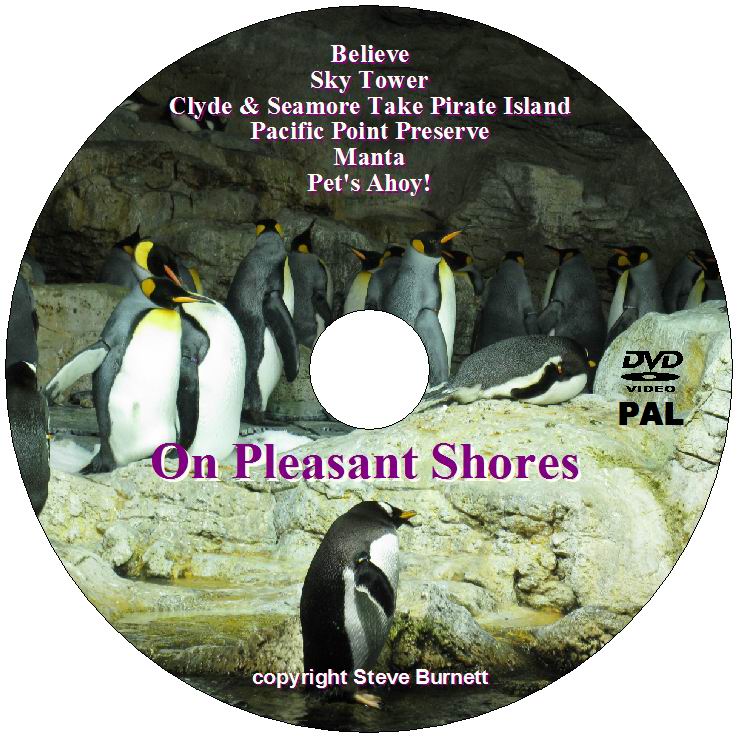 SeaWorld Part 3 takes you to place after place and attraction after attraction and features full attractions and shows that let you experience the following:
(all pictures taken directly from the DVD).........

Join us for a whistle stop tour of the streets of Seaworld, with a Nautical theme throughout.
۞ SEE THE WHOLE ATTRACTION ۞

Clyde and Seamore Take Pirate Island.
Heave to Mateys, splice the main sail, weigh anchor and set sail for Clyde and Seamore Take Pirate Island, Situated at the Sea Lion and Otter Stadium.
A laugh a minute search for hidden treasure. Whatever you do when you visit SeaWorld, don't miss this show.

Hang onto everything loose on this white knuckle ride. Of course, no cameras allowed so external sequence only but still makes you think twice about even considering boarding this ride. A pre-ride health check-up is certainly recommended?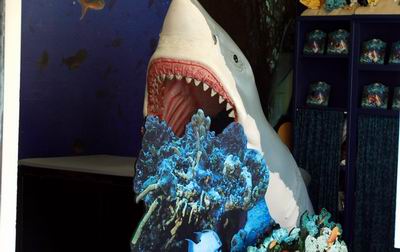 We continue our look around Seaworld, checking out a few shops too.
۞ SEE THE WHOLE ATTRACTION ۞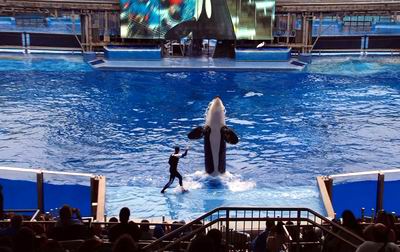 The 2011 Believe offering brings you a new concept to this show. No longer do the trainers enter the water with the whales but, it is still well worth a visit. Those who haven't seen the original show will love this spectacle and those who have seen the original show will obviously compare the two performances.
Treat it as a different show (which is most certainly is) and you will love it.
۞ SEE THE COMPLETE SHOW ۞

Get a birds eye view of SeaWorld (and quite a bit of Orlando) on this exiting ride into the sky.
Well worth the $3 cover charge.
۞ SEE THE WHOLE ATTRACTION ۞

Where else can you meet and feed California Seals and Harbour Seals. Of course not all the feeding goes to plan, where the odd bird beats the seal to those flying fish, launched, with not much accuracy, by the public. A great, albeit noisy time, is had by all.
۞ SEE THE WHOLE ATTRACTION ۞

The most incredible show at SeaWorld. Dogs, Cats, Rats, Pigs and a skunk all doing what comes unnaturally to them. How do they train the animals to do these tricks? Sit back and be amazed. Of course, the odd thing goes wrong, but you'd hardly notice or even be bothered.

Come on, who doesn't love these animals. Climb aboard you horizontal escalator for an up close and personal look at Alcids and Penguins.
۞ SEE THE WHOLE ATTRACTION ۞

This is NOT one of those DVD presentations you get free through the door. All our DVD's are a faithful representation of the wonder and Joy everyone experiences at this Magical place. You get to experience (or relive) the ACTUAL ride or attraction in it's entirety.
If you haven't been to SeaWorld in Florida then this is the DVD you need to show you what you're missing.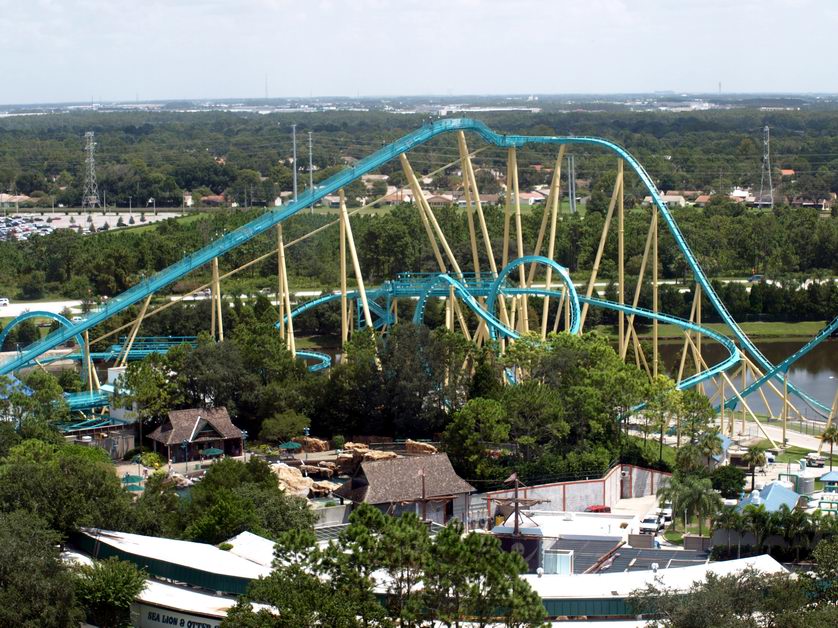 Filmed in 16:9 Widescreen and in region free format and guaranteed to get you down to the travel agent pronto. Maybe you always wondered what it was like at SeaWorld Florida or perhaps you've been there and want a reminder of the great time you had.
A Stereo Soundtrack with faithful sound makes this DVD a 'must have' for all you SeaWorld fans. Although this is a holiday movie it is beautifully edited to give you the true SeaWorld experience.
The supplied DVD will be matched to your television system i.e. if you order from Canada you will receive an NTSC version. If you order from Ireland you will receive a PAL version.
This chart shows the television system in your country.
If you would like a different television system supplied (e.g. a gift for someone in another country) then please specify when ordering.
All supplied DVD's will, however, play on ANY COMPUTER with a software DVD player.
+++++++++++++++++++++++++++++++++++++++++++++++++++++++++++++++++++++++++++++++